The artistic swimming section of Swimming Luxembourg invites you to the
28th SL Synchro Cup International Competition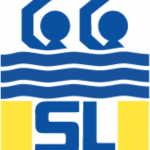 03, 04 and 05 May 2019
at the pool of CAMPUS GEESSEKNÄPPCHEN
Place:

Pool of Campus Geesseknäppchen
Boulevard Pierre Dupong, L-1430 Luxembourg

Swimming Luxembourg
PO Box 576
L-2015 Luxembourg

Swimming Luxembourg
Carmen Tholl-Biewer
12a route de Wormeldange
L-7390 Blaschette

Entry form:

on included form

Previsional program:
Friday, May 3rd

Entry at 05:00pm
Solo 12yrs and under
Solo 13,14 and 15 yrs
End of the first part at +- 9:00pm

Saturday, May 4th

Entry at 8:15am
Figure competition
Team Beginners

Duet 13,14 and 15yrs
Team 12yrs and under
Solo Juniors
End of the second part at +- 9:00pm

Sunday, May 6th
Entry at 8:00am
Duet Juniors
Team 13,14 and 15 yrs
Duet 12 yrs & under
Team Juniors
End of the competition at +- 5:30pm
Categories
Juniors (15-18 yrs)
13,14 and 15 yrs
12 yrs and under
FINA-Junior Figure Groups
FINA-Age Groups
FINA-Age Groups
| | |
| --- | --- |
| | Beginners' swimmers who never competed in a competition before January 2019 |
| | |
| --- | --- |
| Pool: | 50 x 25 m, depth 2,50m |
Free routines:
Juniors
13, 14 and 15 yrs.
12 yrs. and under
Beginners
2 Solos
2 Solos
2 Solos
2 Duets
2 Duets
2 Duets
1 Team
1 Team
1 Team
1 Team
| | |
| --- | --- |
| Time of free routines: | FINA ASAG5. (including 10 seconds of deck movements) |
Juniors
13, 14 and 15 yrs
12 yrs and under
Beginners

SOLO

2'30
2'15
2'00

DUET

3'00
2'45
2'30

TEAM

4'00
3'30
3'00
1'30
(+- 15 seconds of tolerance)
| | |
| --- | --- |
| Music: | To be send not later than March 29th, 2019 to: tholl@swimming.lu (mp3 versions) Please mention exactly: Category, Club, Routine (Solo, Duet, Team), Competitor, duration of the music |
Restrictions:
Each competitor can start in only one (1) category
Swimmers 12 years and older can swim in a higher category
The figures and the routines have to be swum in the same age group
Each competitor must have a valid license.


The organizer reserves himself the right to close the inscriptions before deadline when the maximum limit of acceptance of swimmers is reached




(in order of registration)!!
Judges:
For the whole week-end


at least one (1) judge qualified per club




for 9 swimmers 2 judges




for 18 swimmers 3 judges




for more than 25 swimmers 4 judges
Secretaries:
For the whole week-end
at least one (1) person per club
up to 12 swimmers two (2) persons per club
(mission: guide the girls into the water (clerk of course), write down the scores of the judges or time the routines)
| | |
| --- | --- |
| Final entry: | Friday, March 30th 2018 (postage or e-mail date) |
Entry fees:
Figures/person:
Solo:
Duet:
Team:
10.- Euro
10.- Euro
12.- Euro
20.- Euro
The fees should be paid to:

Swimming Luxembourg
BIC Code: CCPLLULL
Account: LU17 1111 0043 4577 0000

Not later than Friday, March 29th 2019

The charges of payment are supported by the participating club!! The registration is only valid after payment of the entry fee
Figures:
Thursday, April 25th 2019 at 2pm

Information about drawn figures:
– on our website (www.swimming.lu)
– send by e-mail request
Awards:
Each category: medals for the best 3 free routines
Beginners: medals for the best 3 swimmers in figures competition1 Cup: The cup will be attributed to the club who has totalized the maximum of points in final results in the best Solo, Duet and Team in categories Juniors, 13-15yrs and 12 yrs & under
Meals:
Saturday evening and Sunday noon a meal can be ordered


Please fill in the annexed form

(final entry Friday, April 5th 2019)
Price per meal: 12 Euro
During the whole competition we have a snack bar
| | |
| --- | --- |
| Insurance: | The organizer declines all responsibility in case of accidents, loss and theft of personal belongings |
Yours sincerely,

Swimming Luxembourg
Artistic Swimming

Carmen Tholl-Biewer